We Are Your Favorite Store.
Mother Nature is dedicated to providing a healthy organic skin care line that is free from artificial, synthetic, and other toxic ingredients. All ingredients, including fragrances and colors, are sourced from real plants and fruits. Our line offers skin, hair, and body products. 
Our skincare line aims to help with sun damage, eczema, rosacea, sensitive and acne-prone skin. Our lotions cater to dry skin and we even made products that cater to athletes to help with soreness. We also offer hydrating products that help with wrinkles and aging. Our hair care products stimulate growth and assists with hair-loss. Some of the products within our hair care line can help with itchy scalp and dandruff.
Numbers Speak For Themselves!
We are committed to using only the finest raw materials available. They are never bleached or processed, conserving all of their nourishing vitamins, minerals, enzymes, proteins and brilliant natural colors. All of our formulas incorporate the use of high quality essential oils, organic and wildcrafted herbs and herbal infusions, food grade vegetable oils and butters, and pure vitalized water! Crafting with these exceptional ingredients ensures that you won't find products of this caliber anywhere else. Pat of the public perception of herbal skincare is that it lacks the potency of drugstore or name-brand skin care products. However, I want to encourage people to incorporate organic and ethically made products into their skincare regime because it contains no chemicals. Overall, organic products are healthier for your skin and the environment.
Our products aim to not only assist with aesthetics, it aims to help with one's mental and emotional health. Essential oils have been used in aromatherapy which is meant to stimulate the olfactory system. They can help with improvement of mood and relaxation. Positive: A majority of my products are made using seaweed. Seaweed is a fantastic hydrator because it contains humectants. Humectants attract water molecules by forming hydrogen bonds with them. Seaweed is also rich with amino acids and Vitamin E which combats aging. All of my products are organic, and we harvest our products by hand. Negative: Herbal products tend to be priced on the higher end of the spectrum because of the cost of the raw ingredients. Our products are also vegan and are ethically made.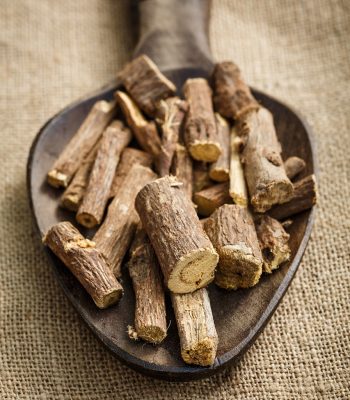 Beloved by those with naturally thin or brittle hair, our formula is also extremely helpful in cases of breakage or extreme dryness due to chemical processing.
Certified Products
Harness the potent properties of Rosemary herb, both traditionally used to support healthy growth and balance scalp conditions.
We Deal With Various Quality Organic Products!